Steering buyers to your products
Netspective CAK drives targeted online traffic to your properties by delivering high-quality, engaging, customized content designed to educate your customers about your products and services.
Have a great product or service but no marketing staff?
It might be time to DIY.
Does enterprise selling come naturally to your staff? Do you have the expertise to pull off a full-bodied content marketing campaign?
If not, no worries! There's another, proven path to content marketing success.
The Netspective™ Content Assembler Kit helps you avoid the time, costs and hassles of content marketing.
Guides you through content assembly, curation and distribution tasks, step by step.
Provides all the tools, services you need for content marketing success.
Automates time-consuming content search and distribution tasks.
Does online research to find the right content for your marketing goals and audience.
Gathers and distributes content on many topics from many sources, without your having to create or look for it yourself.
Provides your audience with engaging content—even if you have no specialized marketing skills or experience.
In short, the CAK helps you launch successful content marketing campaigns, even if there's not a marketing professional in sight.
A Content Marketing Team that Never Sleeps
The Netspective™ Content Assembler Kit is a platform that takes the effort and costs out of launching effective, modern content marketing campaigns. It provides the information and know-how you need to engage customers and prospects and gain their attention and trust.
Think of CAK as your marketing team in a box. Use it to:
Provide everything you need to assemble, curate and distribute content that will engage current and future customers.
Offer the variety and volume of information that successful enterprise selling requires.
Avoid the costs of third-party consultants and marketers.
Deliver the content most likely to engage your customers at every stage of the buying process.
When you use the CAK, your prospects and customers will enjoy a steady stream of authoritative content and be more likely to become or remain a customer.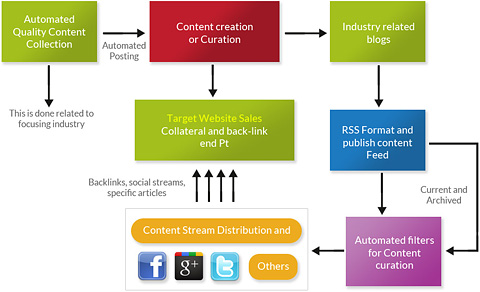 Marketing Relief for Busy Businesses
The CAK is packed with software, tools and automated processes designed for businesses wanting to take control of their content marketing effort. But this approach might not be the best choice for your organization.
If you want to delegate content marketing chores, we can help. We have the marketing skills, experience and tools that can get results without adding to your crowded schedule.
In each engagement, we put these marketing resources to work for you:
Data discovery experts, who use SEO, SMO and other skills to find just the right content for your customers.
Talented marketing writers, who can contribute their fresh ideas to existing material.
The latest in automated digital tools, which we use to distribute content to social media networks and many other digital channels.
When we're done, you'll have a steady stream of carefully chosen and updated content, customized to your to the interests of your audience.
High-Quality Marketing Content:
The "Open, Sesame!" of Modern Selling
Successful enterprise selling demands content. Lots of it. Brochures, sell sheets, webinars, demonstrations, videos, the list goes on and on. And the amount of it you'll need to turn prospects into customers might surprise you.
The CAK helps you find and assemble relevant, high-quality content for your marketing campaigns. It's the content you'll need to engage prospects in the all-important first step of the buying process.
The CAK collects many types of unique and curated content.
You start the assembly process by identifying the business goals, core audience and industry focus for each marketing campaign. The CAK automates the process by:
Performing keyword research, generating keywords and competitor organizations to use or avoid.
Using these keywords to identify your target audience and the types of content most likely to engage them.
Linking to the feeds that provide targeted content.
So, you can spend minutes, not days looking for just the right content that helps meet your marketing goals.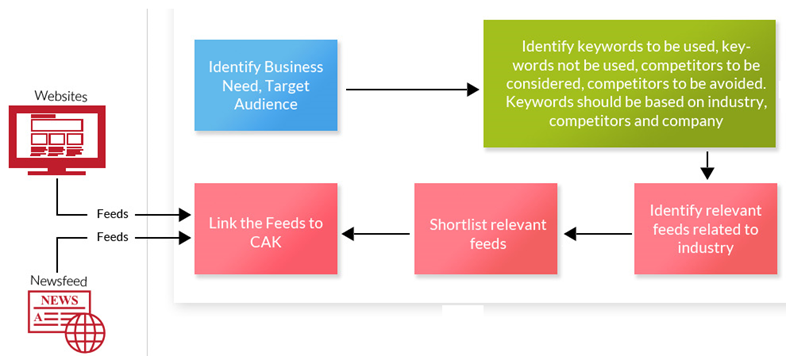 Add Your Voice to Make Content Fresh and Interesting
Content marketing is a powerful way to engage your audience with unique, compelling information and ideas. But to be effective, content must be fresh and interesting, chosen carefully and aimed at just the right audience.
The Netspective Content Assembler Kit helps you add your unique voice and views to carefully chosen content. Curated content:
Adds value and the human touch to content by providing a new perspective—yours.
Makes content more appealing to your audience by adjusting content to fit your chosen media platform.
Makes lead generation easier by reusing newsletter and other curated content.
Engage in the digital curation process by:
Discovering digital curators, who you can learn from.
Actively exploring the Internet to find many types of content from many sources.
Carefully selecting digital breadcrumbs of inspiring content.
Discarding everything but the most relevant and engaging content.
Enriching content with your own ideas and experience.
When you're finished, you'll get satisfying results: Relevant, engaging content that your audience will value and trust.
Say Good-bye to Manual Content Distribution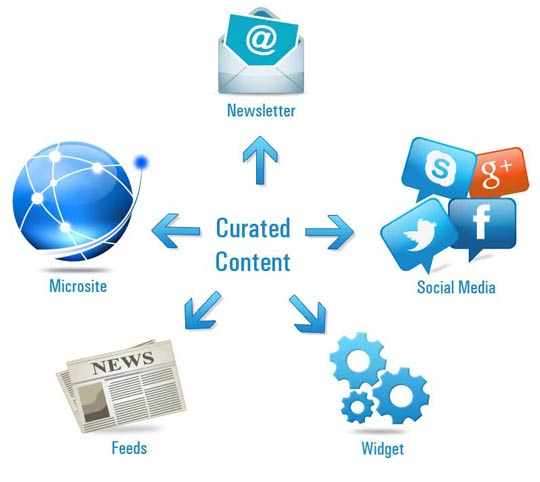 The Netspective Content Assembler Kit helps you provide your audience with well-organized, attractive content and distribute it broadly where they want to find it.
CAK tools, services and automated processes eliminate the time and attention you would spend distributing content manually. Use CAK tools and services to:
Distribute content automatically across social network and traditional Internet channels.
Increase your marketing reach by sending content to buyers, stakeholders, channel partners and influencers through social media sites.
Distribute content to high-traffic destinations, which you identify through social media analysis.
Keep content fresh by scheduling new content distributions at regular intervals.
Schedule content distributions daily, weekly, monthly—at any interval that you require.
The kit builds in all the tools, services and know-how you need for content marketing success.
Netspective is a leader in Technology and Consulting services in regulated markets - Healthcare, Government and Medical Technology.
Technology, consulting, and solutions focused on firms impacted by FDA, ONC, NIST or other safety, privacy, and security regulations.